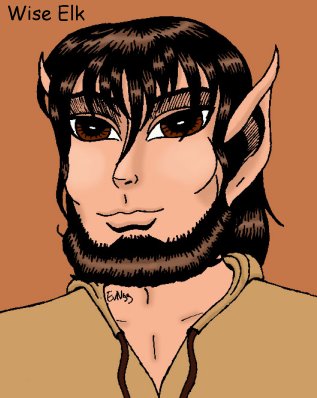 Wise Elk is one of the oldest Holt characters, over a thousand years. He's a tanner and elder, and his daughter Colorcast (who is Birchbark's lovemate) is a tanner too.
This was a request too, as Wise Elk's owner Vicki is more comfortable with drawing females, and I had to show his gentle and kind nature, in which I think I succeeded.
Wise Elk was created by Cindy England and is owned by Vicki.